BACKGROUND
Racke Strategies & Technologies, Inc. (RST) was founded in 1984 as Trans-Pacific Communications, Inc. (TPC) by its President, Douglas E. Rake.
Throughout much of the company's history and for the past several years in particular, RST has been active in the fields of business development, advanced technology commercialization, the facilitation and management of international collaboration in science and technology research and development as well as applications and technology transfer. The company also works to advise clients on the development of international commercial opportunities and the formation and maintenance of key relationships in industries with an advanced technology focus. Today the company works with some of the world's leading research institutions, corporations and universities.
RST works with a variety of American, Japanese and other international clients and venture partners. RST and its staff have many years of successful experience working to advise and support clients seeking to position their organizations in international markets, with a long history of work in Japan, between Japanese and North American interests and elsewhere in the Asia-Pacific region and Europe.
The company has many years of experience in the telecommunications, computer, wireless communications, broadband and television industries including work in television production, technology evaluation, acquisition and development, software and content development, finance, marketing, licensing and international sales and distribution. With this background, that includes having worked with leading media and public relations firms, RST is able to support clients in developing and maintaining robust public information and media strategies.
PRINCIPAL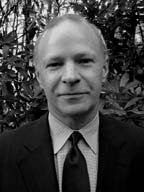 Douglas E. Rake, President and CEO, der@racke.net

Mr. Rake is President and Chief Executive Officer of Racke Strategies & Technologies, Inc. (RST), which he founded in 1984. Mr. Rake and his company concentrate on the formulation and execution of strategies for the development and growth of international collaborations in science and technology research, development and applications, international market entry, and business development. RST and Mr. Rake have a great deal of experience in advising some of the world's premier research institutions and corporations; leaders in the development and applications of advanced technology, on their efforts to forge strategic relationships with international interests as well as with U.S.-based parties. (biography continued)
The RST team includes a number of Associates. Names and biographies of Associates are available upon request.